BoldMove continues to combine creativity and technology into unique fun visitor experiences. Smash & Reload is BoldMove's family of compact and media-based dark rides, featuring easy gameplay, smart technologies and a humorous IP. BoldMove has already presented its two compact models: the "original" version to fit an existing venue of 225 sqM and the "XXS" version to create an iconic attraction in an open environment on a footprint of 144sqM. Both versions of Smash & Reload offer some of the best "price to throughput ratios" across the industry, with 400 persons/hour capacity!
BoldMove now presents its latest addition to the Smash & Reload family: the "XXL". With its 800 persons per hour throughput on a footprint of less than 600sqM, the new "XXL" Smash & Reload provides the great same entertainment for larger crowds. Designed with the same concern for budget, space and maintenance efficiency, the "XXL" will fit most existing buildings while providing a top-notch gameplay for the entire family.
With the addition of the new XXL BoldMove now offers the right solution for FECs, regional parks, retail and leisure venues, up to zoo's and larger theme parks.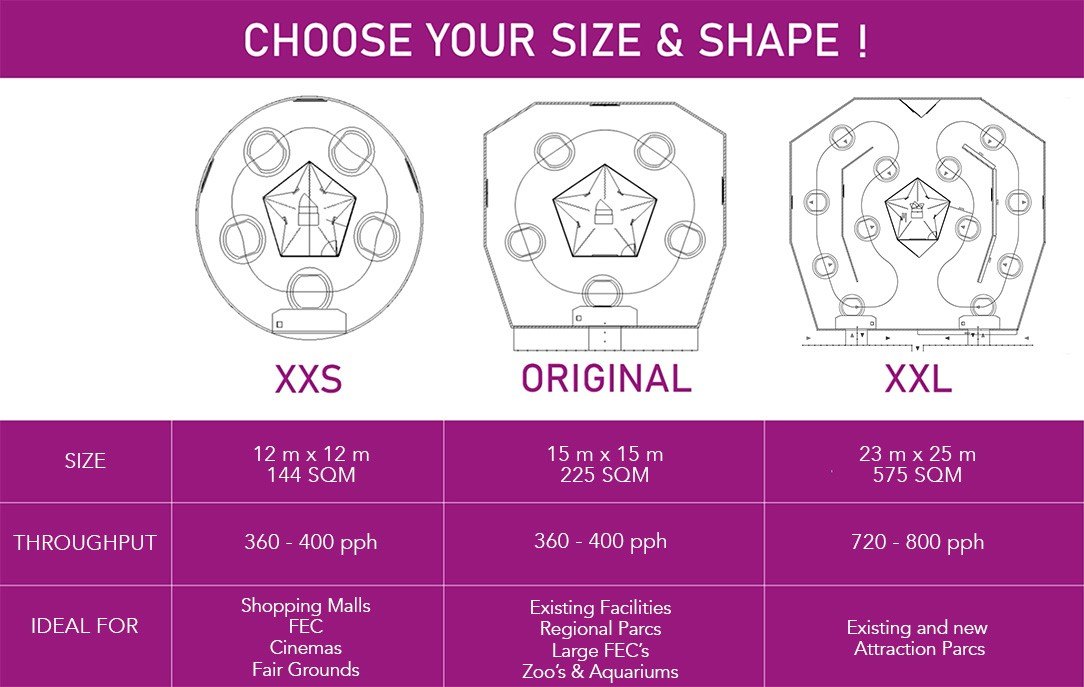 Already very diverse with its three different sizes, the Smash & Reload is now featuring three different systems to interact with the content: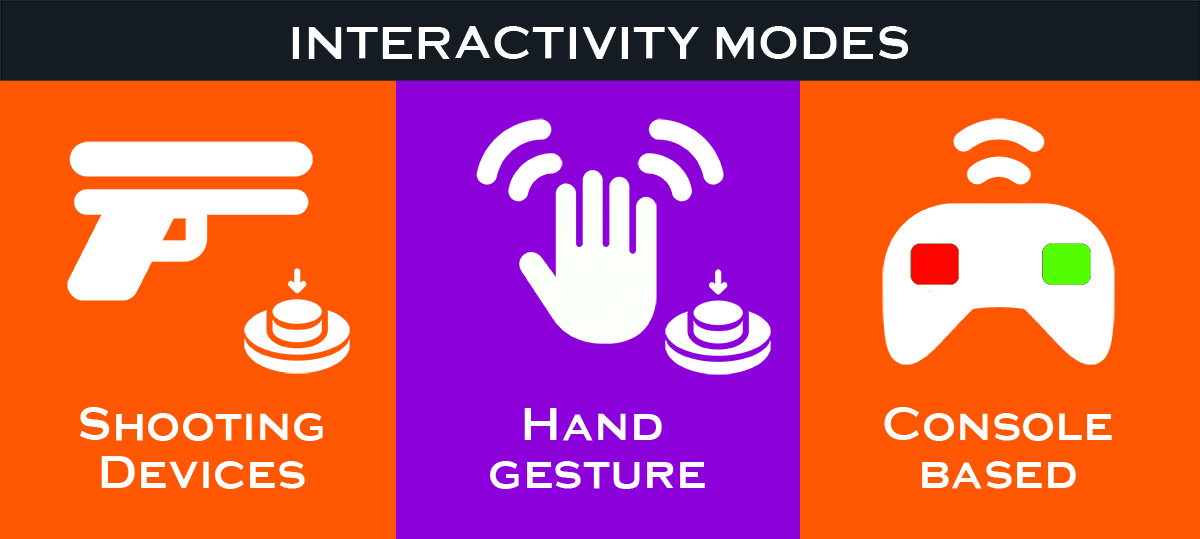 Enjoy the hilarious mushrooms of BoldMove and Polymorph's "TooMuch' IP by using a shooting device, combined with buttons to frantically reload in-between scenes.
The hand gesture-based system will open a world of simple, yet effective ways to interact with the content, and is ideal for families with smaller children.
Gaming fans will be thrilled with the old-school "oversized gaming console" solution, an evergreen interface for never ending fun.
To match an unsurpassed action, BoldMove developed unmatched features, inside and outside the attraction: the redesigned Smash & Reload vehicles are sportier, flashier and sharper – the perfect shape for this high-energy action ride. And to shed enough light on this new ride, BoldMove partnered with light & video specialist Painting with Light to make the ride even more dynamic and dazzling.