BoldMove announces its first thrill ride, Smash & Reload, a hyper compact and high capacity ride, as part of the new Rogue Rides range. Reshaping the dark ride market, it features a new approach to build rides with a reliable power team of expert partners. This allows theme parks and leisure venues to add an amazing digital attraction to their offering with a high and fast return on investment, affordable and totally hassle free.
Benoit Cornet, Founder and Chief Creative Officer of BoldMove Corporation, explains: "We experience a true wave of enthusiasm from vendors and partners to put their best skills, people and technology into this exciting new attraction. We are so proud to pull this expertise together to build a next generation of dark rides with our customers. We address today's needs and challenges with compact, yet high-capacity, fun rides packed with action and within reach of every budget."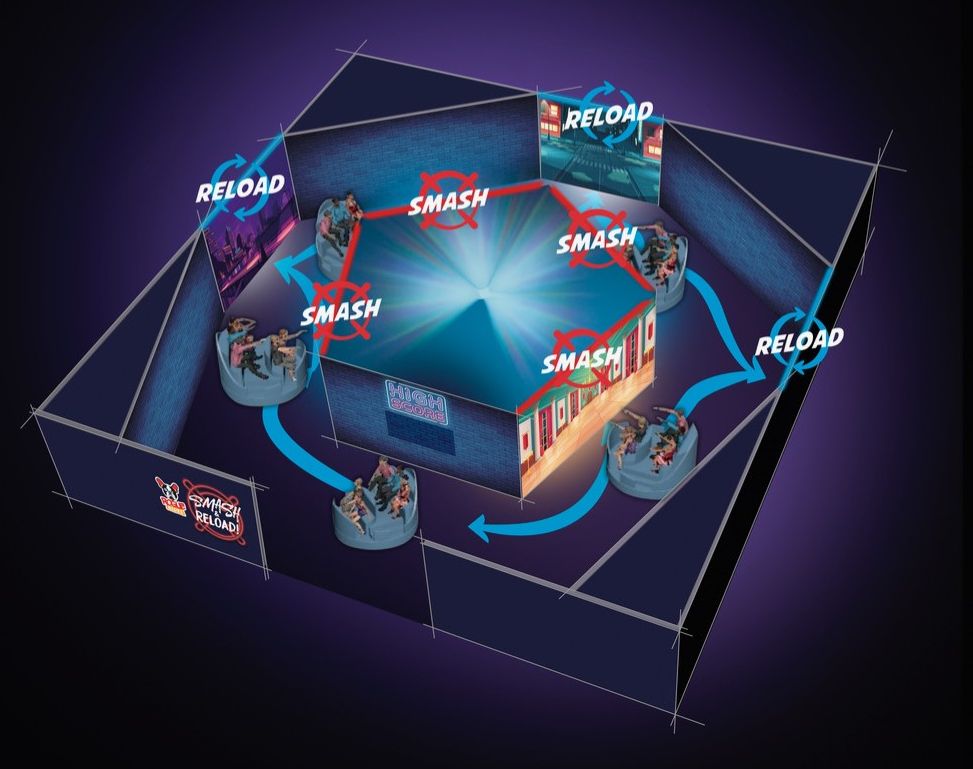 Rogue Rides combines a creative concept with innovative technologies and easy but dynamic gameplay for immersive experiences. Fully weather-proof and able to operate as a stand-alone attraction all-year round, Smash & Reload is ideal for theme parks, but can also perfectly fit leisure venues like family parks, entertainment and retail centers. The ride can be installed as a complete solution or can be entirely adjusted to the customer needs, from projection system, decor and branding to vehicle choice.
Top-quality out of the 'black' box
Smash & Reload meets the most demanding budgets and smallest footprint, starting at 225m2, yet offering a stunning throughput of 360 people per hour. The game is highly dynamic and suits all ages, so it's perfect to enjoy among families and friends. The competitive dimension combined with a hall of fame, makes it a highly repetitive and addictive ride. Therefore it is ideal for team building and competitions with up to five teams 'battling' simultaneously, providing a total ride capacity of 30 people. The giant leaderboard outside engages external spectators so the fun already starts at the queue line, increasing adrenaline levels and eagerness to enter the game arena.
Smash & Reload can be fast and easily installed, and is maintenance savvy. The attraction is totally future-proof as media content can be changed, rebranded or updated any time within the existing ride infrastructure and framework. There is ample room for customization of decor and gameplay to fit guest preferences. BoldMove makes sure the best partners and components are selected for each part of the ride.
Liberating creativity and fun
The centralized projection, light and sound system create a thrilling and exciting atmosphere within the hexagon-shaped Smash & Reload dark ride. Players shoot on one of the four interactive media screens and then reload their device, all in a super-fast upbeat pace to stay in full action swing. The interactivity is based on proven technology, aligning shooting devices, gameplay and media targets into an exciting and unequaled experience.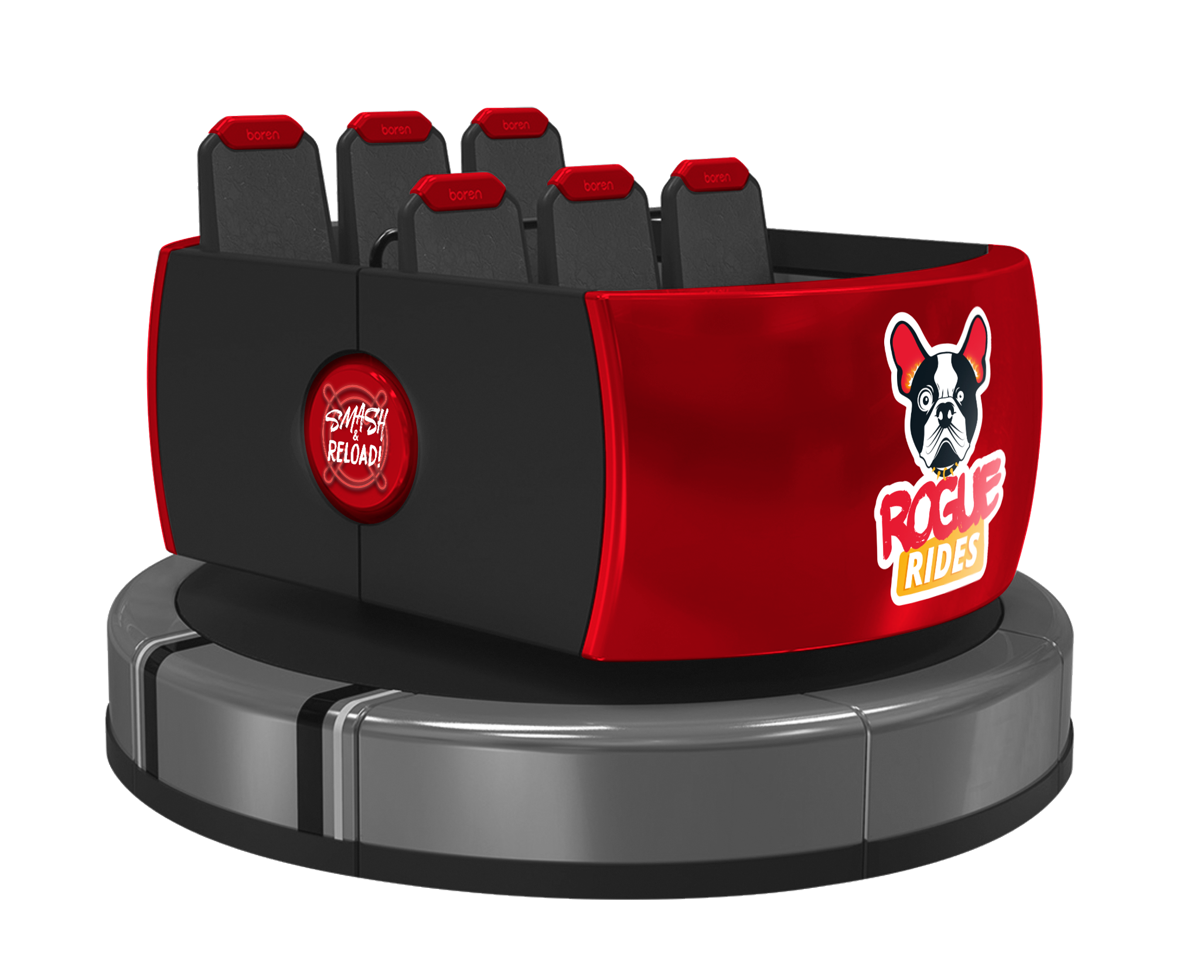 The fast-moving vehicles of Smash & Reload host up to six people and have a 360° rotation angle for smooth turns and movements. Loading and unloading takes only a minute and the total ride and game time is 4 minutes, which means no less than 360 persons per hour can be accommodated. The game sequence is unique yet very easy, making sure there is a smooth transition and players can fully enjoy the ride, moving them swiftly from one game to the next.
Benoit Cornet concludes: "Smash & Reload is not just a dark ride in a black box but an entirely new and high-energy concept, based on today's digital expectations and guest behaviors. It perfectly illustrates BoldMove Corporation's mission: to liberate creativity and fun! Parks and leisure venues can elevate their attraction offering with an exhilarating and immersive live experience. The ride will appeal not only to families with kids and teens, but also to groups of friends looking for challenging and competitive attractions. The Smash & Reload thrill ride can be perfectly integrated with other leisure activities to draw people into the venue, all-year round. And above all, it will be built by a team of dedicated experts applying the best technologies and service level. We invite you to join us and GO ROGUE!"