Painting with Light (PWL) was pleased to develop and install state-of-the-art projection mapping, creative lighting design and other AV technologies to bring the QUAKE Experience alive in Lisbon. The 90-minute walk-through experience is located in the QUAKE Lisbon Earthquake Center, a new building on the Belém area in Lisbon. During eleven timed and show-controlled scenes, visitors can enjoy a spectacle through a wide range of immersive experiences.
Jora Vision has created the concept for this unique exhibition, both educational and entertaining, evolving around the 1755 earthquake that destroyed most of the city and changed its entire history. ​ In an hour and a half, visitors are trained by 'Professor Luis' about the scientific background of earthquakes and let them travel back via the 'Time Machine' to 1755. There they can experience what an earthquake really feels like and how the subsequent tsunami destroyed Lisbon.
The PWL team handled all technical developments for this museum experience from the initial concept to the final realization. The creative and technical experts worked closely together to design light plans and projector calculations. Audio and special effects were also in the scope of PWL, as well as show control to smoothly manage visitor flows. In every room a dedicated audiovisual show takes place, combining AV-technologies into a unique experience.
QUAKE Experience brings the tragic story of of the earthquake that hit Lisbon in 1755 and which changed the city forever. The dramatic event was brought alive with rich details and respect for the historical reconstruction. Luc Peumans, CEO of PWL, explains: "Light and sound are crucial elements for an immersive experience, giving visitors the opportunity to revive the moments in the streets of Lisbon in the most realistic and dramatic way possible. This approach beats displays with static texts and explanations, making the entire experience far more memorable and impressive." ​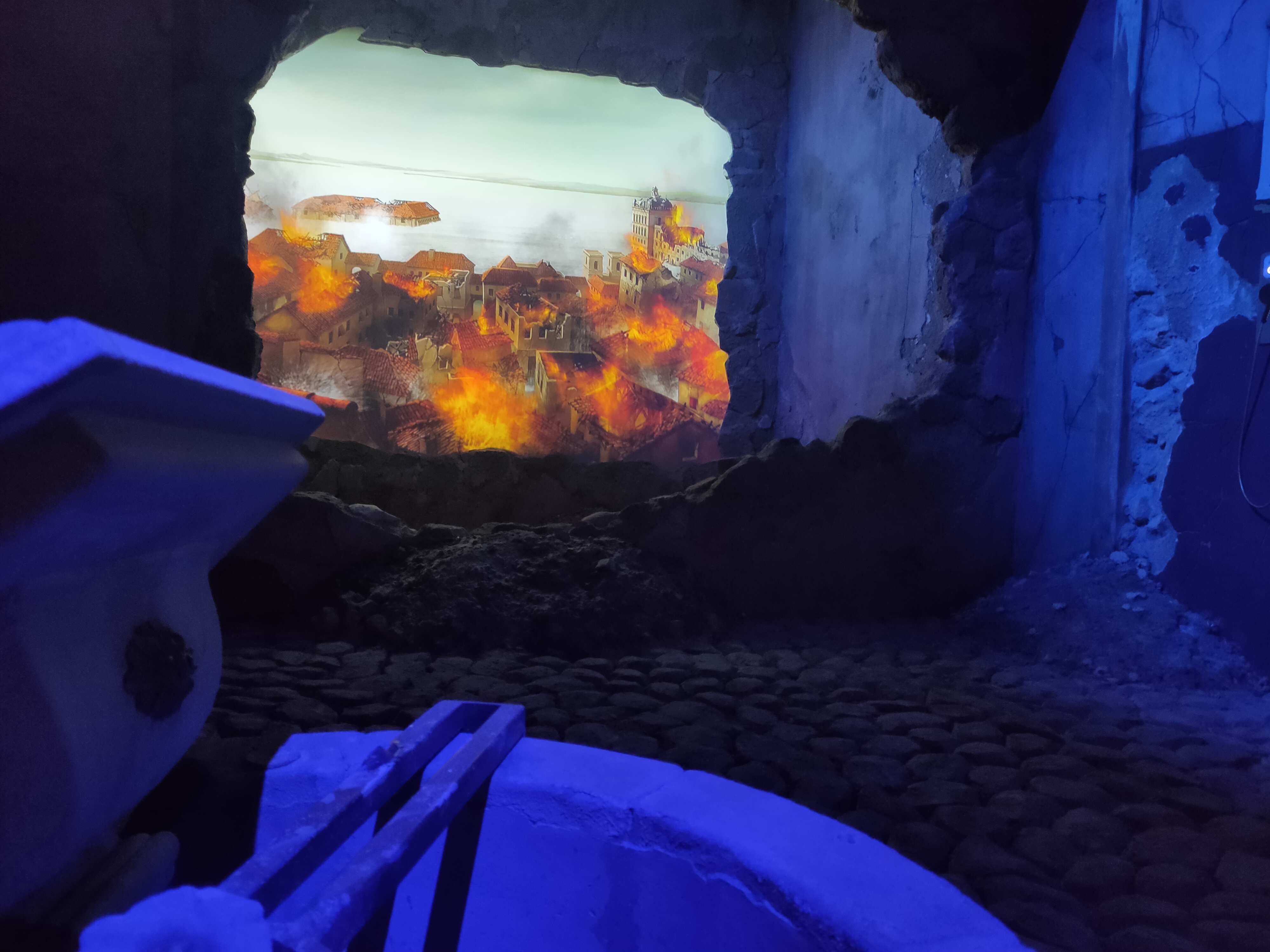 The production team respected all historical and scientific guidelines to make sure the project is educationally relevant and elevates the experience level. This ​ scientific and historical input was provided by local academic experts. The PWL team perfectly integrated all light and AV technologies to make the experience more immersive, fully engaging visitors in the story and environment. It was important to find the right balance in the design between the seriousness of the topic with the entertainment and fun factor.
Luc Peumans, CEO of PWL, concludes: "We very much enjoyed the cooperation with Jora Vison, who designed and coordinated the overall project, to bring this exciting story to life in ways that break the traditional barrier. The result is a spectacular experience combining the most innovative light, projection & AV technologies across a beautiful themed environment. Visitors are not just spectators but feel part of the story, making it more memorable and engaging."
QUAKE Lisbon Earthquake Center has opened its doors last April 2022. For more information visit www.lisbonquake.com and www.joravision.com.